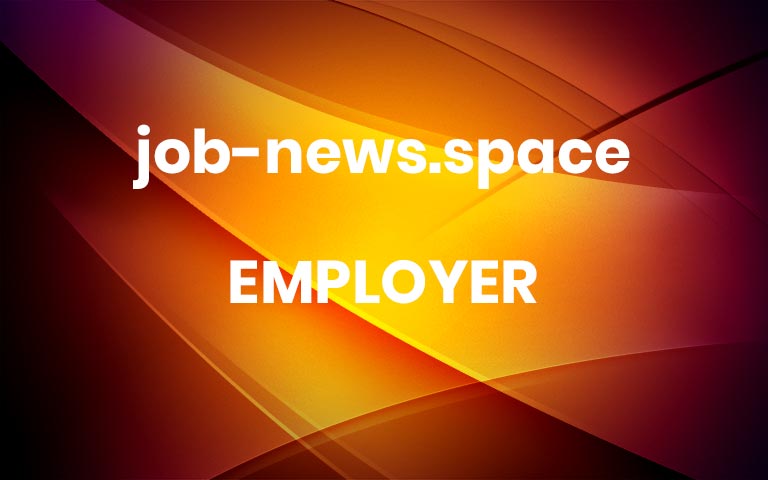 In the wake of the economic downturn and slow labor market, companies are focusing on talent engagement and outreach by developing talent pipelines and employer branding. According to Gem's survey, anticipating the challenge of 'uncompetitive offers,' 71% of talent leaders plan to invest in employer brands. A strong brand can make up for a less competitive compensation or benefits package. 
Engaging candidates in your talent pipeline must be strategic. Nurturing candidates in your talent pool is the litmus test of your overall talent acquisition strategy. Because candidates' chances of dropping out are high at this stage, organizations must develop reliable methods to engage and nurture their candidates.
How to engage and nurture your talent pipeline
Remember the strategies should be relevant to the present market and the candidate's wants and needs. While talking to candidates, take time to understand their expectations and needs, so you can incorporate those into your strategy. Also, talent acquisition is sometimes a long process, so identifying sustainable, adaptable, and efficient methods will go a long way. 
1. Optimize your employer brand 
It's the candidate's market, and how they perceive you impacts your overall employer brand and brand awareness profoundly. Despite that, there's still a lot you can do to boost your employer brand. 
Companies across the globe use employer branding to highlight their vision, values, company culture, and benefits. By highlighting in-demand policies and perks, companies place themselves as employers of choice, in turn attracting quality talent. It also helps convey authenticity and purpose, creating shared meaning and promoting employee engagement. So, how should you promote your employer brand?
Tell a story 
At the heart of great employer branding is the simplistic and authentic way of conveying your organizational story to your target audience. Keep it simple – with an influx of information from all channels, complicated messaging will leave your audience confused. Use your values as the north star to guide you in your storytelling journey. 
Personalize your message
Employer branding borrows its concepts from the world of marketing. Marketing campaigns use audience segmentation to personalize content and identify and segment target groups. Customize your messaging and content based on each group to deliver quality content that resonates. 
Highlight your leaders 
In organizations, change often trickles down from the top. For your messaging to be truly effective, it has to be owned and shared from the top. Having company leaders convey important messages is a great exercise in cultivating accountability and trust. 
Related: 3 Ways You Should Use C-Suite to Recruit Tech Talent (+ Free Templates)
Update your website
The candidate experience begins at the first interaction, usually through your website. Emphasize creating a meaningful and easy-to-navigate website and careers page to tell the story about your organization. 
Related: Learn what talent leaders have to say about strengthening the employer brand: 8 Ways to Hire Faster & Build a Better Employer Brand.
2. Upgrade your tech stack
It is impossible to imagine recruitment and talent acquisition without technology or data insights. With the emergence of recruiting tools, talent management platforms, and communication software, talent acquisition has become extremely data-driven.
This is a welcome change, as the data-driven approach tackles bias, keeps the process objective, and predicts returns in advance. Simultaneously, tools like ATS, CRM, and more can automate administrative tasks, customize candidate communication, and provide real-time insights. 
If you are planning your talent acquisition strategy, don't forget to upgrade your tech stack. Here are some essential technologies you should include in your talent acquisition ecosystem. 
AI-powered and Machine Learning tools 
Artificial intelligence and machine learning are a powerful part of talent acquisition technology. Tools supported by AI and machine learning undertake a variety of functions including:
Screening and shortlisting candidates
Parsing through resumes
Matching candidates to roles based on skills and keywords
Removing identifying information to ensure fair screenings
Evaluating candidate assessments
Simulating conversations through chatbots
Providing analytics, metrics, and trends about the recruiting process
AI-powered tools perform manually cumbersome tasks like resume screenings and candidate assessments within a fraction of time, helping to reduce time-to-hire. 
ATS or CRM tools
An Applicant Tracking System allows you to monitor a candidate throughout the hiring process from a centralized application. It also provides information about candidate dropouts and problems in the hiring process. An ATS can perform additional tasks like resume screening or assessments, interviewing, scheduling, and shortlisting candidates.
Candidate Relationship Management (CRM) tools allow you to navigate candidate relationships by automating personalization and scheduling content. 
Candidate assessments 
For tech candidates, technical skills assessments are central to the hiring process, but they are also time-consuming as engineers have to design, conduct, and evaluate them. With technical assessment tools, AI will create, distribute, and even score the evaluation as well as shortlist candidates to move them ahead in the pipeline. 
You can also conduct screening measures to identify relevant candidates from within the pipeline. 
3. Ramp up remote hiring 
According to Hired, 93% of candidates indicated a preference for remote work. In another survey, Gartner found 52% of employees said flexible work policies will affect their decision to stay at their organizations in 2023.
These trends point to the obvious: a digital hiring process is essential. The ability to publish jobs online, interview candidates remotely, and exchange digital documents safely will keep your organization and processes modernized. 
When onboarding new talent, it is essential to provide a smooth experience. Ensuring you have the right technology to support employee onboarding should be a top priority when implementing a remote hiring process. 
Related: How to Onboard Tech Engineers onto Your Team (Free 30/60/90 Template) 
In addition, investing in technologies and programs to enable remote learning and training help to manage larger-scale remote teams. They're also useful in aiding in the skill development process for your talent pipeline.
Beyond hiring, your remote teams should be able to collaborate and work together regularly. You might consider teaming up with companies like Microsoft, Zoom, or Cisco to support video interviewing and remote teamwork. 
Want to keep your talent pipeline engaged? 
Overlooking your talent pipeline may lead to dropouts and a poor employer brand, while consistent engagement will improve hiring performance and help you meet your hiring goals. Highlight organizational values to tell your brand story, involve your leaders, and leverage social media to get your message out there. Lastly, updating your tech stack to promote efficiency and collaboration as well as focusing on remote hiring can help keep candidates engaged. 
Hired's range of features and services enables you to drive brand awareness and expand your talent pipeline. Get in touch with our team about hosting custom events to target relevant candidates. More